monopulism
installation / solo exhibition
June 29 to September 4, 2017, ACFNY New York
the neologism monopulism combines attributes of the terms mono, populism, monopole and manipulation in an artistic space. composed of pre-existent works and new pieces specifically tailored to the ACFNY's gallery space, salzmann's installation comprises elements including a wooden bar, an acoustic monument and two automated vacuum cleaners, autonomously roaming the area. monopulism reflects upon social and political influences and transforms them into metaphors and signs through their visual and acoustic manifestation.
some detailed notes on the exhibiton can be found here.
the exhibtion was part of the erste bank mehrwert kunstpreis 2017 in cooperation with acfny new york and das weisse haus vienna.
18.08.2017 in the ARTFORUM (online)
10.08.2017 in the New York Times (online & print)
all pictures (c) peter mochi. 2017
video: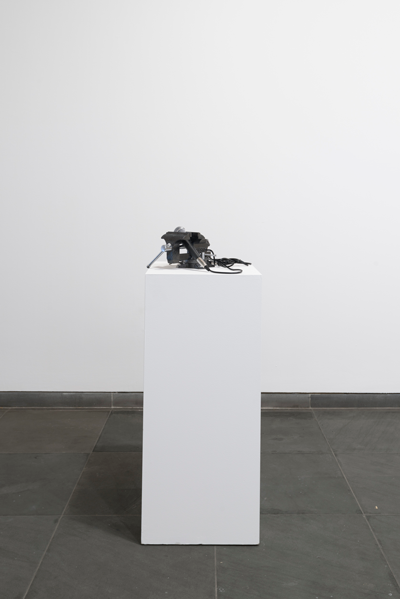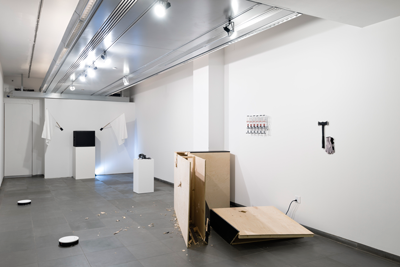 friendly support by erste bank mehrwert, acfny & das weisse haus.
thanks to:
alexandra grausam & katia stecher (dwh) & leonie bockelmann (acfny)
peter mochi (pics).